---
Interested in becoming a Freelance Writer?
Consider working with Contena.
​
With
Contena
Scout you can easily search the best available writing jobs by pay, quality, category and more.
Contena
finds the best writing jobs for
all experience levels
. Find your first client, or land your writing dream job.
Contena
members have made money writing for hundreds of great companies from around the world.
---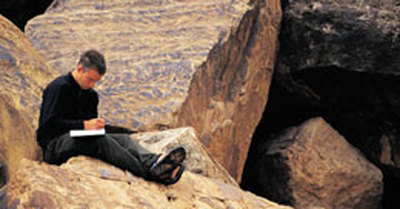 Demand Studios allows you to edit topics of your choice in areas where you have an interest and expertise. You can receive payment twice a week if you take on enough work.
Myessays.com
allows essay writers to sell their original work starting at $10 for a short essay, and up to than $100 for comprehensive work. Writerfind.com lists a range of freelance opportunities for experienced writers to pursue on their own.
Another option is freelance writing for magazines, trade publications, newsletters or local newspapers. If you've developed a specialty or have a particular interest in a single topic -- film, fashion, food, travel -- many Web sites and small publications work only with freelancers and regularly look for writers to do reviews on products or new releases, ranging in topic from electronics to beauty.
​
Contact the editors of the publications you'd like to work for. (Their names and contact information can typically be found on the masthead or Web site.) Ask for their writers guidelines and be ready to submit samples of your work. (This is also where links to your work from the two sites listed above can come in handy.) Compensation varies based on your experience. Novices might have to accept free products or press passes for their work. Experienced writers can expect to make anywhere from fifty cents to $2 per word. For multiple articles, you might settle on a flat rate.
Apply for freelance work on sites such as
Editfast.com
which hires professional writers for a range of projects including resume writing and document proofing and
also hires experienced editors, writers and proofreaders. They allow you to work from home on a freelance basis.

Global English Editing is also a good option for editors and proofreaders who value flexibility. They can work from home and can choose to accept as much, or as little, work as they want.
Content Writing Jobs
ContentJack.com
provides work to those who are able to use computer and can write short informative content on different topics. Additional skills required are ability to surf the internet, good typing skills, and ability to write effectively in the English language. There are opportunities for good writers in other languages as well.
​
Writers get paid approximately $5 per short article. Depending on the time you are willing to spend you can write around up to10 short articles per day which would earn you up to $50. This work is on freelance basis you can decide when and how much you want to work. Payment process is via Paypal and is based on number of articles. There is an in house team to communicate with writers regarding question they might have. All content writing work is assigned online and the writers have to do research on the Internet on given "keywords" and subjects before they start writing. Content could be on a wide range topics including: travel, food, legal, business, technology or healthcare. For beginners there are several online videos on YouTube available to guide on how you can write content for Websites, Blogs or Social Media postings. Successful writers need to do some research before deciding to make content writing a part time or even a full time job. Quality writing and timely delivery are essence of this business. Presently we work with only writers based out of US and Canada as clients are looking for native English content writers. We will be looking for international writers with the ability to write content in German, French, Spanish and other languages.
​
Additional sites where you may find writing or transcription assignments:
Tools to Help You Write
​
Go to GoogleDocs
to find tips, links and information that will help you write. The page says "There are a lot of sweet features Google Docs has to offer that aren't on many people's radar. Let's uncover some of those features. Here are 15 of the most useful ones you'll wish you knew about all along." It includes information on formatting, research, voice typing, short cuts, image editing and much more.
​
For more information on writing and editing check out our
freelancing page