Being an Online Sales Chat Agent
Take advantage of an opportunity to work from home without feeling like you are actually working – over the past few years online chat has become a very important way for brands to connect with their customers online.
Work as a customer service representative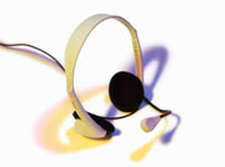 To search for a customer service job go to our search engine and enter "customer service" in the keywords box and check the search job title only box, then click search.
​
​
If you are a physician, attorney, computer technician, mechanic, veterinarian
or have expertise in many other areas, you can answer questions from consumers or businesses. Customers to Pearl.com pay an average of $30 to have their questions answered and about half this fee goes to the expert and half to the site. You must take a subject matter test and submit to a background check. Note: only about 5% of those who apply are accepted.
Apply here
to apply.
Get Paid to Chat Online For the Brands You Love
A company called Needle has found a great way to connect a brand's fans with its customers through online chat. By becoming an online sales chat agent, you can chat with online shoppers on behalf of a brand or product that you love. While helping them with their questions and giving them your suggestions and insight, you'll also be making money and earning points to redeem for products and prizes.

Chat sales agents (called Needlers) who work at home, can build connections with online customers so that an online shopping experience feels like a face-to-face experience, shopping with a friend. You already have products/brands that you are passionate about, and now there is a convenient way for you to tell others about them and get paid while doing so. Online shoppers love it because it humanizes their shopping experience. They feel like they are getting real and valuable help from someone who cares, instead of being outsourced to a far-away call center.
​
A Connected Community of Chat Agents – "A virtual water cooler"
Needlers are also able to connect and build relationships with other Needlers through the Needle chat console. The chat console is designed to create a sense of community for the Needlers and a place where they can provide support to one another.
Want to Earn Money Chatting for Needle?
To become a Needler, go to
http://pincushion.Needle.com
and complete an application. Once you have done so, Needle will review your application. If you are a match for any brands that currently have Needler openings, Needle will contact you for an interview. As a Needler, you will be paid hourly ($9-$12/hr), and also have the opportunity to earn points, which you can cash in for products that you love. Needlers can make their own schedule and work from anywhere they have an internet connection, whether that be at home, at a local Starbucks, or traveling abroad.
A growing work from home opportunity is to answer the inbound customer calls for companies like 1-800-flowers, Virgin Atlantic J. Crew or Walgreens. Employers like these and many others like them outsource their customer-service calls to companies that hire U.S.-based virtual agents. You can usually set your own hours and pick an employer whose products or services are suited to your knowledge and interests.
For these kinds of jobs you must have a pleasant voice and strong customer service skills. You also must have a computer with high-speed Internet access, a landline, and a quiet place to work. The cost of these is not reimbursed by the employer.
​
You can expect to make between $8 and $15 an hour depending on your experience, call volume and accounts. You must be prepared to work a minimum of 20 hours per week, although some "agents" work as much as 40 to 60 hours a week.
Home based virtual customer service business
Among the companies that hire inbound and outbound agents to explore:
Alpineaccess.com
calls itself the world's leading outsourcer of call center services using home-based, virtual customer service agents. They hire virtual agents as employees.
Other companies that hire include:
Working Solutions.com
,
Accoladesupport.com
,
Customerloyaltyconcepts.com
,
Liveops.com
,
Sciathome.com
, and
Repsforrent.com
.
​
Each employer has different needs based on location, hours, clients, payment schedules, skills, knowledge, etc., so be sure to check with a few of them to find the best match for you. Some pay hourly wages, while others require that you incorporate in order to work for them. All allow you to work from home.
Word Processing from Home
If you are good with a word processor, consider work with a transcription service, such as
Rev.com
. To apply, you need to take a test by transcribing an audio file. If you're accepted (only about half of applicants are), you can decide what and how much work to take on. You get paid based on the length of the audio files (in minutes), so the faster you type, the more money you can make. A good typist can earn as much as $100 a day
Become a user tester
Earn $10 for each test.
Review websites from the world's leading companies.
You must have a computer with a microphone and fast Internet connection.
​
Go to our tester review Website to reach User Tester