There are thousands of discounts for boomers, seniors and retirees. The age often varies as to when you can qualify for a boomer and senior discount but it is usually 50 as it is with AARP members, or sometimes 55 or even 60+. Often just showing a driver's license or other identification will allow you a senior discount but many establishments and services ask you to register to get a card identifying you as a senior eligible for any senior discount they offer.
To show the difference in qualifying ages here are some examples of senior and travel discounts:
Amtrak Everyday.15% discount on adult rail fare with some exclusions. Ages 62+
Greyhound 10% discount for adults 55+
Best Western At least 10% off regular room rates Ages 55+
Banana Republic 10% discount every day. Ages 50+
SeaWorld Orlando: $3.00 off one-day tickets (50+)
Many airlines offer discounts for seniors 62 or older
Midas Auto Service: many locations offer a 10% discount if you are 55 or over
Movie Theaters: Regal Entertainment Group offers theater tickets at its 546 theaters at a 30% savings if you are at least 60 years old
The combined savings to older Americans who regularly take advantage of discounts for seniors and particularly travel discounts can be in the thousands of dollars per year.
Since many senior discounts are not advertised to the public, our advice is to ALWAYS ask a sales associate if that store, restaurant or company provides a senior discount. That way, you can be sure to get the most bang for your buck. Also some franchise locations do not offer the same discounts as company stores.
​
iPhone Senior Discounts app
is the easiest way to find senior discounts on your iPhone or iPad! Save money everywhere you shop, eat, and travel!
We ask any of our readers to tell us about senior discounts they have uncovered as well as to correct any errors in this section.
​Please note some of these senior discounts and travel discounts may have changed
Some additional discounts for senior savings:
Movie Discounts (Moviepass.com)
For $9.95 per month you can go to the movies once per day,
as many days as you want during the month.
Banks Many banks offer discounts for seniors often providing free checking accounts and free checks. Check your bank to see if they offer free travelers checks, special rates on savings accounts and use of bank services like faxing, copy machines, etc.
Cruise Lines Most cruise lines offer discounts for seniors. Ask to see if you qualify.
Museums offer discounts for seniors but often for certain days or times.
Movie Theaters: Most offer discounts to seniors but often for certain showing times.
Discounts vary from place to place. One of our readers wrote to give us some examples: In Albany, GA Wendy's give FREE drinks, not 10 % off like some Wendy's say in SC. Taco Bell in Albany, GA will give a FREE drink or 10% off whichever you request. Burger King, McDonald's and Hardees give discounts on drinks.
Check out our Products for Boomers & Seniors page or our Where Seniors Spend.
Get a discount and donate to charity
Kind Coupons.org donates 50% of all profits to charity! KindCoupons.org
On-line Book Can Save You Thousands
Author Janet Groene unmasks all the secrets of deals that kick in as you grow in years, starting when you turn 50 and getting better as you reach 55, 60, 62, then 65. Fantastic Discounts & Deals For Anyone Over 50 can be ordered from Amazon or Barnes & Noble.
Coupon Sites
If you are interested in getting
coupons that will save you hundreds, even thousands of dollars
a year, check out these sites:
You can print out coupons but on some sites you will first have to download free software to do so.
If downloading software is not something you are familiar with ask your grandchildren to help you do so. If you don't have grandchildren that live nearby many seniors have found that neighbor's kids or grandkids can help and sometimes pay them to do so.
​
Fantastic Discounts & Deals For Anyone Over 50
is regularly updated and you can order the RTF file by sending $10 to HosterPoster@live.com and cc the same address with an e-mail where the file can be e-mailed.
Senior discount quotes from our founder:
"Thousands of dollars of savings" are available to the older generation, including restaurants, travel, groceries and entertainment, says Art Koff, founder of RetiredBrains.com, a Web destination for boomers, retirees, people planning retirement and people caring for older family members.

While all these deals are available, they're not always used. "The key is to always ask if there is a senior discount available," says Koff. " More than 50 percent of the companies that offer these discounts tell RetiredBrains that those entitled to them do not ask, and in most cases, the discounts are not offered unless they are requested," says Koff.

The perfect trip for boomers and seniors!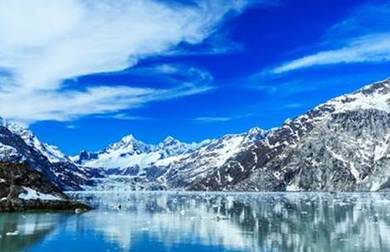 The wonders of Alaska are always worth a trip, but an arduous land trip
can be difficult for seasoned travelers. However, by sea, senior travelers
can enjoy the luxuries of a high-class vacation while enjoying the unmatched beauty of Glacier Bay.
Along the way up from Vancouver to Ketchikan, Juneau, and Skagway, you can enjoy the unmatched amenities of Star Princess Cruises with a 10 Day Alaska Cruise.
You can find
more information on this cruise here
.