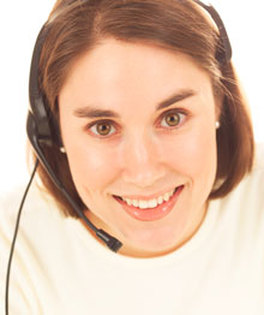 Research has shown that for every outside sales person hired, 10 are being hired for inside sales positions.
​
Because of social media and software like GoToMeeting.com, WebEx and tools like Skype, it is now much easier to sell/market services and products via the phone and Internet/email, etc.
Many companies and organizations outsource their cold-calling campaigns to call centers and third parties. They hire full-time and temporary workers -- many of whom work from home -- to place those calls.
For an example of a good Telemarketing firm in the Chicagoland area view the
QCSS
website. Your job could be:
Debt Collection
Soliciting Donations
Persuading people to try a product or service
Booking or confirming appointments
Usually you will be paid by the hour, working from home, plus performance-based commission. Some of these jobs pay commission only.
​
While some training can be provided, applicants are expected to have some high-quality cold-calling or customer service experience.
​Tips for Finding Legitimate Work From Home Telemarketing Jobs
Working from home is becoming more of a "norm" for today's professionals, and people who want to stay professionally active during retirement, they can be a fantastic option. However, before you jump into a job search for telecommuting positions, it's important to know that job scams are very common. Here are tips on how to weed through the scams and find legitimate at-home jobs.
First, know the most common job scams:
Filling out online forms, pyramid marketing and sales schemes, stuffing envelopes, wire transfers and money movement, unsolicited job offers, shipping or packaging management, forms processing, and craft assembly are the most common scams out there, and you'll see these in your e-mail spam folder regularly.
Second, know the newest scams
: Scammers have started using real, well-known companies' names to promote their scam jobs. The latest include Google, General Electric, and Western Union. Scammers have also been offering people jobs out of the blue through LinkedIn and conducting job interviews through Yahoo! Instant Messenger. If you're ever uncertain if something is a scam, do your research and, when in doubt, don't move forward.
Third, trust your gut and don't give personal info
: If a "company" asks up-front for your bank info, social security number, or any other personal numbers, it's most likely a scam. If the language of the job description is poorly written or just sounds odd, it can be a scam. And if the job just sounds too good to be true, it probably is!
Information provided by FlexJobs.com
Among the companies to explore: QCSS, Intrep.com, and West.com. You should also search the RetiredBrains postings by clicking
here
and entering telephone sales, inside sales, etc. in the keywords box. Other firms are:
CarlisleCollection.com
If you like high-end clothing
​
DiscoveryToysInc.com
If you want to sell toys to parents
​Succeeding in Direct Sales
Do not pay for leads; you should be able to find employers that are hiring without your having to pay for leads!
​The
Direct Selling Association
offers links to businesses and advice on how to succeed in direct sales.
​Customer Service
Many firms offer the opportunity to work from home handling their customer service calls. This works out a great deal less expensively than staffing a call center. Each firm has its own rules and qualifications, so check them carefully to see if you are able to qualify. Below are a few of the firms who are often looking to hire:
Alpineaccess.com
Click apply to become a customer care professional.
VIPdesk.com
Click on changing lives to learn how you can get started working from home.
Westathome.com
Click on become an agent across the US.
​
Workingsolutions.com
Click on complete an application.
Work as a customer service representative
.
Click Here
and enter "customer service" in the keywords box and check the search job title only box, then click search.
​
For information on direct selling jobs
click here