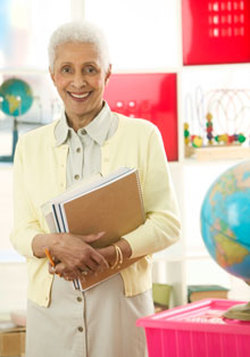 If you graduated from a college or university in the USA or Canada, or you're a current student at an accredited school, and you have expertise in English, math, science or social studies, you could make money as an online tutor working from home.
You must be able to convey key information to students of all ages - generally fourth grade through college level - in an online environment. That means teaching mathematical formulas and chemistry equations through cyberspace, rather than face-to-face instruction.
Visit
Tutor.com
to learn how you can make $10 an hour or more working five hours to 30 hours a week working from home.
To find other online tutoring opportunities, or to learn how to start your own online tutoring business, do a Google search using the keywords "online tutor" and research dozens of options based on your availability and subject-area expertise.
Go to Google and enter "tutoring jobs" along with the city in which you live and check out the many offerings available.
Google will also provide links to tutoring opportunities and tutoring information. Be aware that some of these offerings may not be legitimate.

​
If you want to learn how to maximize your tutoring experience and improve the impact you have on your students, check out StudyPool.com to learn more.
​
Visit these firms to see if one is right for you:
(click on teaching jobs-from home)
​(click on job openings)
​(click on careers at Kaplan)
​(click on become a writing tutor)
​(view list of jobs/market your services)
​(list yourself as a freelancer)
​(click on careers)
​(click on careers)
​(Enter city & zip code & click on tutors)
​(Make money online tutoring students)