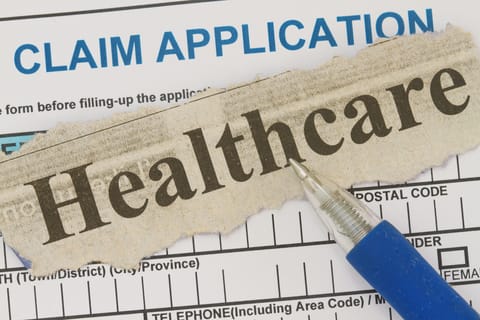 To find the best plan for you which compares monthly premiums, deductibles, co-pays and co-insurance and to get an idea of how much you are likely to spend with a new plan or by comparison to your existing plan use the government's online cost calculator https://www.healthcare.gov/
Why provide you with all these scary numbers? In order to make sure you understand that although Medicare helps, it will not entirely solve the problem of high health-care costs. You must plan for it yourself. Take a good look at how much you'll need for health-care costs.
Medicare will not cover all of your overall health care costs in retirement as you age. You have to realize that Medicare is very good at covering hospitalization, certain prescription drugs, and the total costs of medical staff when being treated in a hospital setting.
Unfortunately, what Medicare doesn't cover can be costly. Please note that there is no coverage for Dental, Hearing (one time check up), Vision (unless involving cataract surgery) or Podiatry (unless this includes procedures including surgery).
These costs will all have to be covered out of pocket or through a Medicare Advantage Plan. Please note that MediGap plans are for extended hospitalization and for blood,. They usually do not cover Vision, Dental, Hearing & most Podiatry.
​
For more information on what is not covered please see
http://www.medicare.gov/Coverage/Home.asp
. Also remember that Medicare is not entirely free, there is a deductible with Part A up to $1,100.00 and there are also premiums for Part B which are likely to increase each year during your retirement.
The schedule for Part B on the Initial Enrollment Period is;
Individuals who earned less than 85K or $170 for a couple the premiums = $115.40 a month
Individuals who earned between $85,001 to $107 or couples who earned between $170K to 214K = $161.50 a month
Individuals who earned between $107K to $160K or couples who earned between $214k to $320K = $230.70 a month
Individuals who earned between $160K to $240K or couples who earned between $320K to $428K = $299.90 a month
Over $214K/$428K = $369.10 a month
Another factor to take into consideration is once you are retired you have a 7 month Initial Enrollment Period (IEP), which is 5 months prior to your 65th birthday and the two months following it.
If you do not enroll and you are retired there will be a 1% penalty assessed to your premiums for each year you delay.
​
After your IEP has passed the next enrollment period will be between October 15th and December 7th and that is it. Also note that all retirees will have to coordinate their benefits each year at this time. So please realize that there will be an unprecedented number of "seniors" trying to handle their health care in a very specific small time frame.
The information above has been researched and supplied by
Healthview Serivce
s which works with physicians and actuaries to provide accurate and up to date data and projections.
Medical expenses result in nearly two thirds of personal bankruptcies in the U.S.
Retirees and seniors thinking about retiring must plan for health-care costs, or they will likely find themselves facing financial problems. As one gets older health care becomes more expensive. A study by the Institute for the Future found that seven in ten Medicare beneficiaries have two or more chronic ailments and that roughly half of Americans now turning 65 will at some point spend time in a nursing home, with one in ten staying three years or longer.